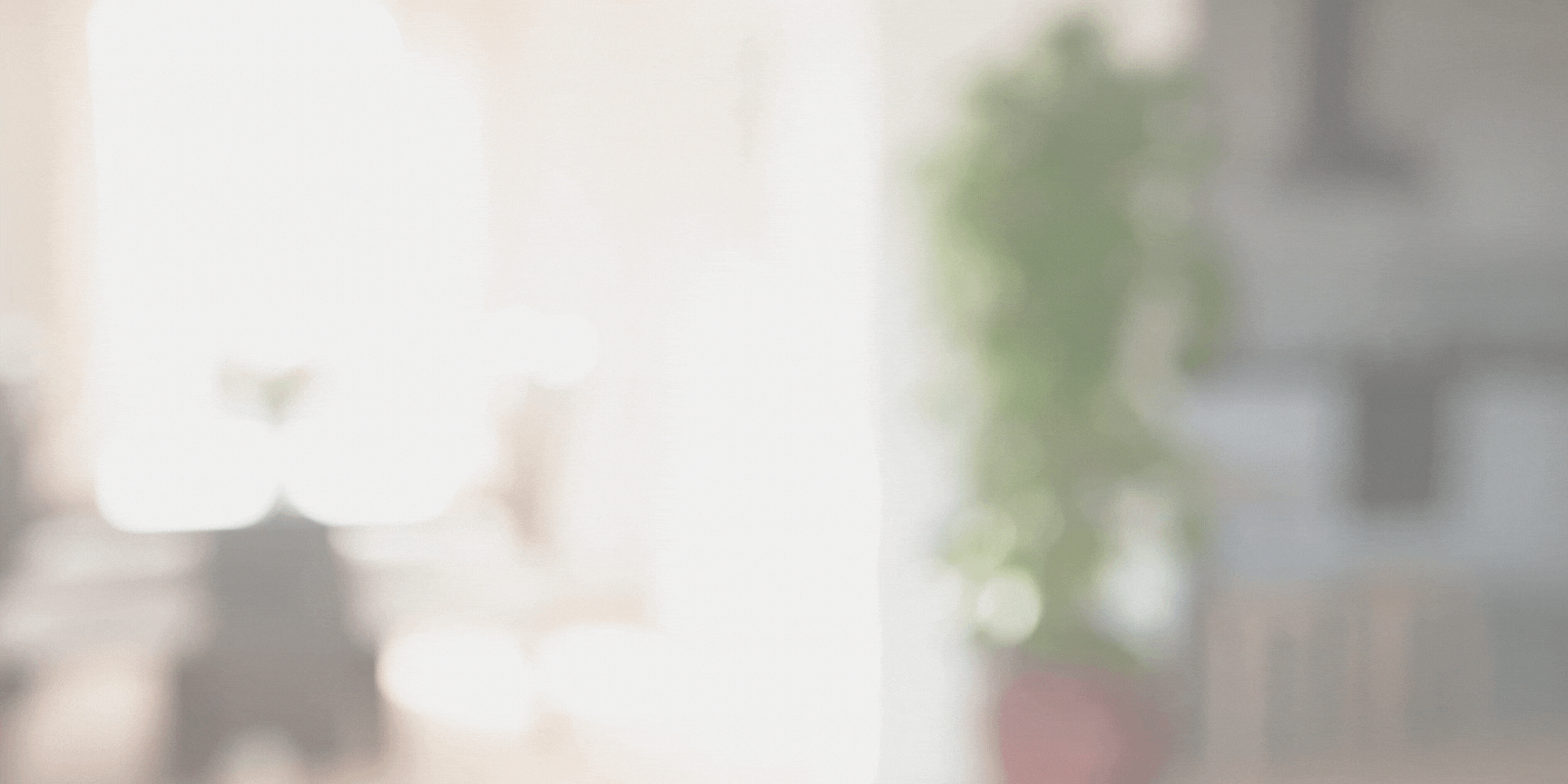 Understanding Why Weight Gain Happens
Understanding the causes of weight gain: metabolic, psychological and behavioral provides the cornerstone for real and sustainable lifestyle modification that will allow each individual to achieve their own weight and wellness goals.
Determine Your Weight Loss Goals
Whether you're looking to shed the "last ten pounds" or you're in need of long-term coaching and metabolic therapy, we can help you to create a tailored approach using dietary modification and GLP-1 medications to achieve success. There is no food to buy, gimmicks or other temporary solutions, just lasting change and a new you!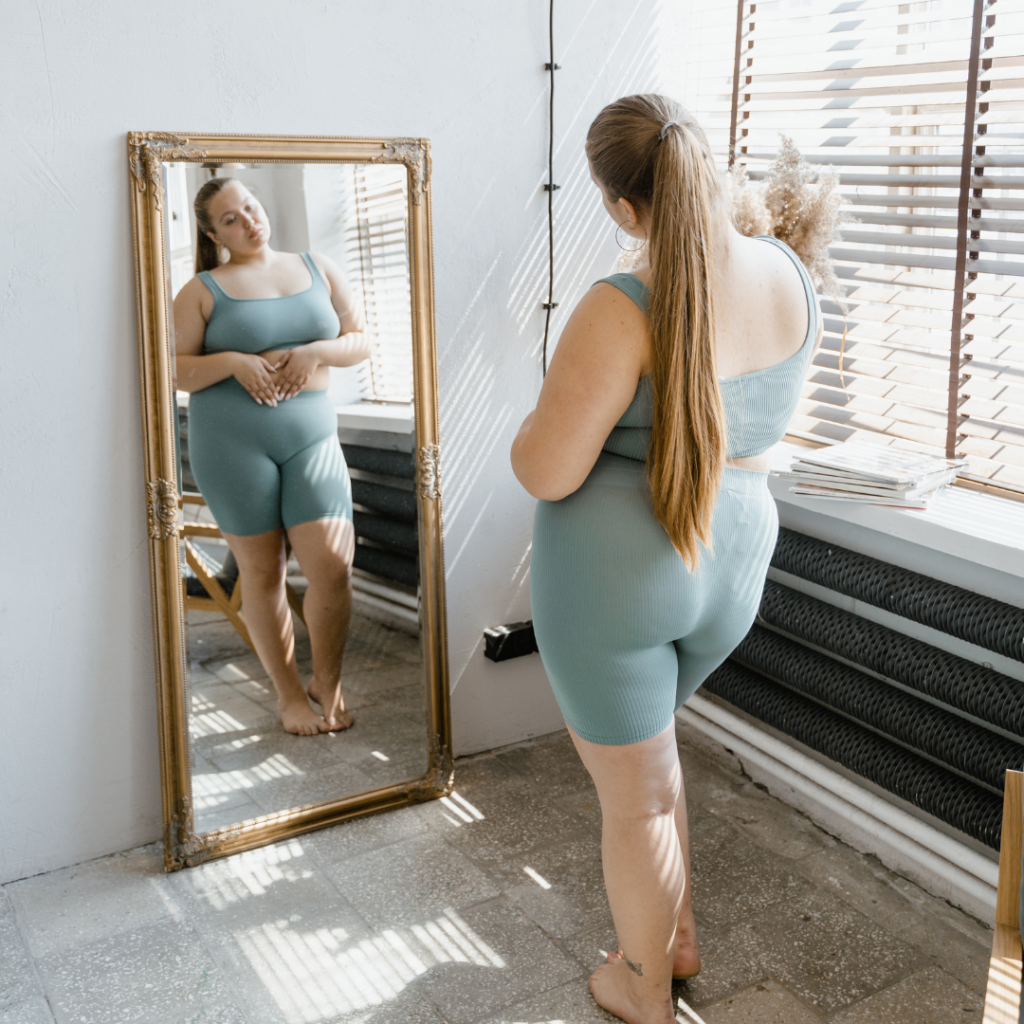 Step 1: Assessment

Full metabolic and behavioral assessment with your coach including detailed history and laboratory evaluation.

Education on behavioral modifications for weight loss, and nutrition.

Selection of appropriate medications to assist in overcoming your metabolic drivers of weight gain.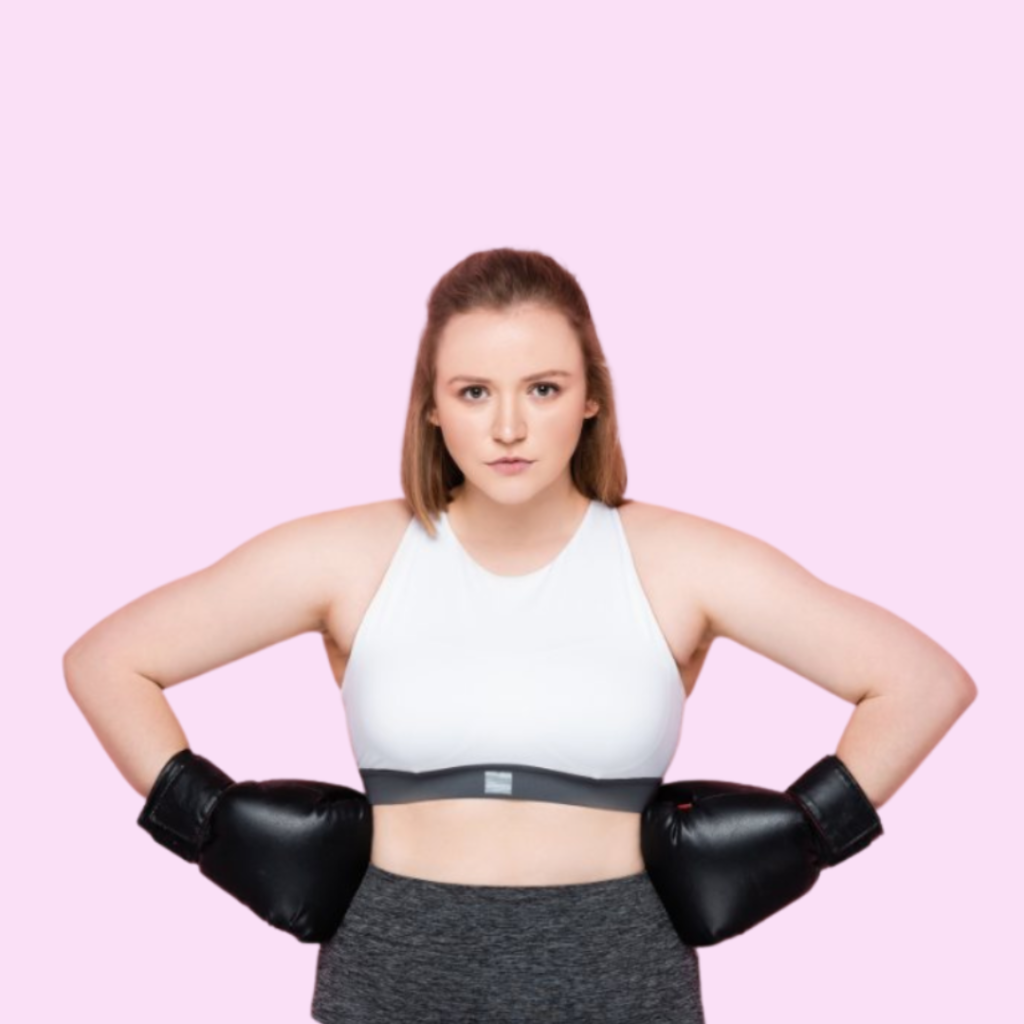 Step 2: Active Change

Six to twelve months of monthly coaching, behavioral modification and medication to achieve 10-20% body weight loss.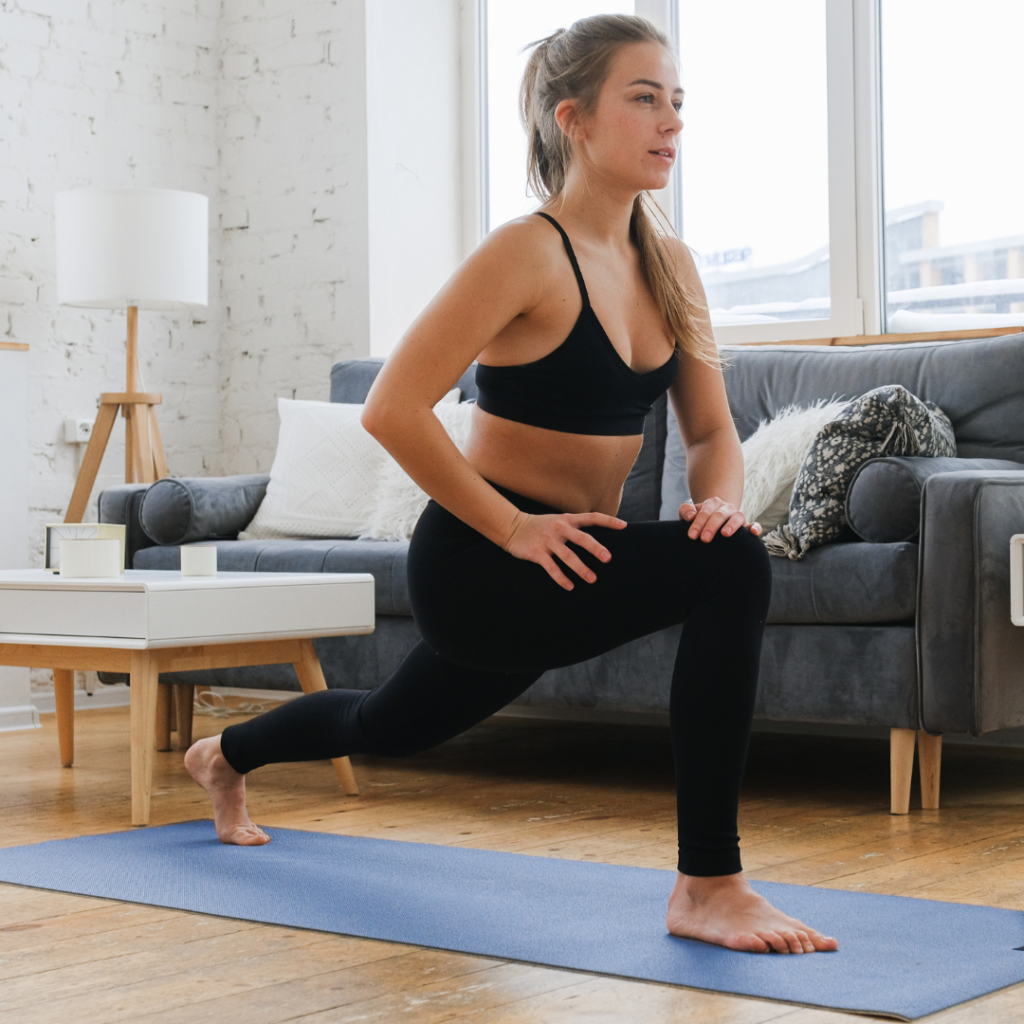 Step 3: Maintenance

Quarterly meetings with your coach to help you sustain your healthier weight to establish a new set point.
Telehealth Only Weight Management
In-Person Only Weight Management (St.Louis)
Real Weight Loss Reviews Direct from our Patients
Weight Loss and Healthy Eating for Life
"Starting my health journey with Dr. Walsh has been FANTASTIC. Initially, I came in to seek help with ovulation pain management. I had never considered having medical weight loss. With her guidance, support and encouragement. I have not only lost 30 pounds, but I have built habits that will allow me to live healthier. For the first time in my life I feel in control of my pain and weight. I now strive to meet my health goals and look forward to our visits. A huge thank you to Dr. Allison Walsh and her team for all of their help."
M. I. – St. Louis, MO.
Weight Loss and Dietary Modification (in-person)
Personalized Postpartum Weight Loss
"Thank you for all you have done for me in my weight loss journey! I was embarrassed to admit I needed help in my weight loss but you made me feel comfortable from the very beginning. You talked to me about my goals, listened attentively and together we developed an individualized plan that fit my needs and lifestyle. Our monthly check-ins were exactly what I needed and I am so pleased with the progress. Thank you for everything!"
A. M. – St. Louis, MO.
Postpartum Weight Loss Patient (in-person)
Weight Loss after 60!
"Just a line to let patients know how very talented and caring Dr. Allison Walsh has been with me and continues to be with me through my weight loss. I came to Dr. Walsh at my wits end looking for help with weight loss. I had traveled many different avenues on this quest. When I started with Dr. Allison I was very impressed with her thorough examination of my present and former weight struggles. I had gained quite a bit of weight leading me to obesity. Dr. Allison started me on my journey through healthy eating habits and treatment which led me to like myself again. She continues to be very supportive in my endeavor. I highly recommend Dr. Allison Walsh for her one on one personal care. I really was at a very depressed state and can not thank her enough for giving me back my life. Very Thankful!"
J. E. – St. Louis, MO.
Menopausal Weight Loss (in-person)
Weight Loss to Manage Pre-Diabetes and Insulin Resistance
"I wanted to reach out and let you know just how incredible this weight loss journey has been for me. It's truly impacted every aspect of my life, not only physically, but mentally, emotionally and intellectually as well. When I started this journey in November 2021, my goal was to lose 50 pounds and avoid becoming diabetic. I'm continuing to lose weight, but more importantly, I'm a much healthier person and all my annual labs show it!!! So, now, when anyone asks me what my goal is I tell them, I already met it….she's here, she's healthy, I like her and she's pretty!!!"
K. D. – St. Louis, MO.
Weight Loss for Pre-Diabetes (in-person)
Overcoming a lifelong struggle with weight AFTER Menopause
"My weight has been a struggle for me for as long as I can remember. I have fought to lose weight with some success but mostly failure for over 40 years. The majority of diets I have been on show little success in the beginning, leaving me feeling hungry and defeated, so I give up. After so many attempts at diets that failed, I no longer had a lot of patience to wait a week or two before seeing a two pound weight loss. Dr. Walsh told me about an app to put on my phone to track calories and carbohydrates and gave me a prescription. To my astonishment at the end of the first week I had lost five pounds! In week two I lost another five pounds! I continued to lose weight on average 2 to 3 pounds per month. At the end of eight months, I reached my goal weight and had lost 40 pounds! I am now on maintenance and am having no trouble maintaining my weight within a two to three pound range. All I have to do is look in the mirror or even at the pretty new clothes in my closet to know that I will be able to maintain this weight. Dr. Walsh has been a miracle worker for me!"
D. A. – St Louis, MO.
Menopausal weight loss (In-person)
Weight Loss Medication + Personalized Coaching Key to Success
"Losing weight with Dr. Walsh has been a great process! At our first meeting we set realistic goals and she gave me the tools to help me achieve them. Meeting with her once a month was a big reason for my success. I have done the medicine by itself before but having the accountability (and better tools) made all the difference. I saw loss each month! In total I have lost 30 pounds and I have kept it up for three months so far by sticking to our plan. Her plans are very realistic and easy to maintain and if I feel like I am going up a pound or two I know what to do to get it back off so I can maintain my new weight. I would highly recommend her weight loss programs!"
K. M. – St. Louis MO.
Personalized Coaching Key to Weight Loss Success (In Person)
Staged Weight Loss for Long-Lasting Results
"My Weight loss experience with Dr. Walsh has been such a great and non-stressful process. We had a shocking introduction with some lab results that I am so thankful she was able to find, and we were able to get resolved.
"After that everything just kind of fell into place. She asked me what my goals were and helped me to set realistic goals for myself that would set me up for success. She provided me with some tools and resources to help me achieve those goals and I was so pleasantly surprised when the weight started to come off steadily every month. I lost 35 pounds in the first 5 months and maintained that weight loss for 6 months. Knowing I would see her every month and having the accountability along with learning to make better food choices and decisions was a huge factor in my success. I never felt restricted, shamed, or reprimanded if I got off track a little. She was always encouraging and helped talk it out so I could move forward and not make the same mistakes. I had 10 pounds left to lose to reach my final goal and I am proud to say, I did it!
"Her support and encouragement made all the difference! Here is 47 pounds gone for good! Thank you, Dr. Walsh."
J. P. – Rolla, MO.
Staged Weight Loss (In-Person and Telehealth)
Weight loss for Joint Pain and Better Health
"After losing 60+ pounds and keeping it off for over a year, I feel better now than ever before. I don't even think about my food choices any more, it's become a natural part of my lifestyle. I'ven noticed an improvement not only in my joints but in my overall health and outlook on life!"
T. B. – St. Louis, MO.
Treating joint Pain with Weight Loss (In-Person)
Food Noise Silenced! Finally NOT Hungry.
"I have never in my life not been hungry. People have always said listen to your body, it will let you know when you need fuel. This is total crap my body is ALWAYS hungry, and I am perpetually trying to lose weight. I used to be a runner, and I still weighed over 200lbs. I know that to lose weight, I need to eat less, so I spent a lot of my life ignoring my body's cry for food. Then by the time I can't stand it anymore, I overeat or eat crappily, because I am like fine, I'll just eat whatever is easy and close. This recounting doesn't even consider that I have spent years managing my ADHD with chips as a reward for sitting still and getting a task done.
"With the help of Dr. Walsh and Women's Lifestyle Solutions, I have been given time and restraint that I have never had. Now, when I am hungry it isn't totally panic and chaos. It isn't a feeling that I have to eat something anything asap, but rather that hey, you should fuel yourself, maybe calmly think about what that might be and how it might best suit your moving body. I naturally and easily prefer healthy foods. It is so nice to have the time to engage with good choices instead of feeling overwhelmed and making bad choices.
"I LOVE Doritos, it is the one thing that is so gross, I don't feel good when I eat them, they taste like chemicals, but I have NEVER been able to resist one. I haven't kept them in my home since I was in college because I have zero self-control around them. Last weekend my sister opened a big bag of Doritos, and I didn't eat one. Not only did I manage not to indulge, but somehow, they weren't the only thing I could think about. Let me expand. This is true with many food items, but none more so than with Doritos, when they are open and anywhere near me, my brain shuts down all activity EXCEPT – Eat the Doritos – Eat the Doritos – Eat the Doritos. It is total madness and until this last weekend I never realized how much energy and effort it took to resist, to carry on a conversation, to try not to look like a loon with no self-control. I finally didn't hear anything except, I'm not really hungry right now.
"I am back to pre-baby weight (and my baby is 13). I feel so much more energy. I want to walk and exercise. I am so grateful to be on this journey with incredible support, and I'm thrilled to see how my life will finally change and I will control what I want to eat!!!"
T. U. – St. Louis, MO. –Food Noise Silenced (Telehealth patient)
Correcting Thyroid Dysfunction and Hormonal Imbalance for Weight Loss
"I made an appointment with Dr. Walsh who specializes in weight loss and hormones. I found out I have thyroid issues which have contributed to the weight gain I've had. I could not understand for the life of me how it happened and how to get it off. I've never been a big eater: I've always eaten small portions, but I never realized how terrible the things I ate were for me. I'm now down 30 pounds! It's so exciting that Dr. Walsh actually got down to the root of the problem and I feel comfortable in my skin again. If you're having a hard time with your weight, I 100% recommend you see her. She's amazing! I never thought I'd be this size again and I'm still continuing to lose. I have sent all of my friends to her and would tell anyone the same."
A. S. – St. Louis, MO.
Treating Thyroid Dysfunction Helps Weight Loss (In Person Patient)
Treating Metabolic Disorder For Weight Loss
"I just want to say again how thankful I am to have had your help. I was not getting the assistance I needed from my primary care physician, so I tried your program. I have been struggling with my weight, type 2 diabetes and other health issues. You were able to diagnose my metabolic disorder quickly and put me on medication to help. That combined with your overall support and healthy lifestyle suggestions has really changed my life. I have dropped from a size 24 to a 14/16 (still a work in progress). Looking in the closet at the clothes that no longer fit, really brought home how much I have changed. I have more energy and feel more positive about myself overall. I was worried initially about the sustainability of the changes in my diet and routines. Surprisingly I found that it really wasn't that hard. Just a mindset change and consistency on my part. You have definitely helped me to be a healthier version of myself. Thank you so much for all of your help and support! I cannot wait to see what the next year brings us."
T. C. – St. Louis, MO.
Metabolic disorder and weight loss (Telehealth)
Weight Loss to Feel Like Your Old Self Again!
"My experience working with Dr. Walsh has been life-changing. I initially came to see her because I had a general feeling of unwellness. I was fatigued, my joints hurt, my back ached. I thought that was all a natural part of aging, but wanted a medical opinion about my hormones. Dr. Walsh ordered a full panel of blood work that showed I was pre-diabetic. I was devastated. But Dr. Walsh changed my life! She assured me that I could conquer and overcome this with medication and lifestyle changes. Most importantly, Dr. Walsh never made me feel ashamed or hopeless. On the contrary, she explained why my body had gotten to the point it had and gave me immense hope that I could feel like my old self again. Seeing her monthly to monitor my progress and get educated about food's effect on my body, has been the true key to my success. Because of Dr. Walsh's support and guidance, I have lost 70 lbs!! I have never felt better in my entire life. I am a better wife, mother, and person because of these changes. I wish everyone could experience the second chance that I found with Dr. Walsh!"
J. F. – St. Louis, MO.
Feel like your old self again (In Person)
Women's Lifestyle Solutions in St Louis, Missouri with Dr. Walsh.
Rediscover your thinner, healthier, happier self with Women's Lifestyle Solutions in St Louis, Missouri.
Gain vitality, energy, and confidence with our compassionate and effective medical weight loss programs in St Louis, MO – tailored by women, for women.